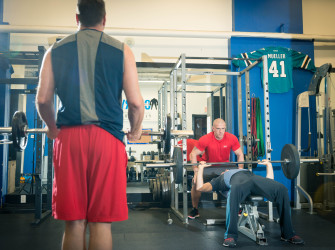 Perfecting The Perfect Program
To develop the perfect physique you need to develop the perfect program.

Right?

Wrong!

First of all, what exactly is considered to be the perfect physique? To me, the answer to this question is subjective as most of us will have our own idea as to what the perfect physique looks like. Most men for example, would love to have chiseled pecs and ripped abs year round. And I'm almost positive that most women wouldn't complain if they had a flat midsection and a killer looking ass 24/7. But these images are based purely on aesthetics and nothing else. And in my opinion, there is so much more that goes into developing the perfect physique then just a nice looking butt and bulging biceps. For myself personally, I believe the perfect physique, is one that is not just lean and muscular, but is also healthy and functional. My ideal perfect physique is one that rarely gets run down, burnt out and/or sick. The perfect physique remains young, fit and attractive forever. And after all my years of extensive research, hardcore dieting and gruelling training, I've come to the conclusion that the perfect physique does not exist.


Read on