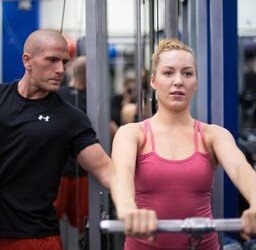 Make Believe Workouts
I'm just going to say it. In my not so humble opinion, most people that I see in gyms these days simply do not train hard enough. Perhaps it's because I'm a trainer or maybe it's because I'm just old and bitter, but I rarely if ever see anyone at the gyms that I train at, giving their workouts 110%.

Now there are ofcourse a few exceptions to this lackluster style of training that I witness on a daily basis. One of them being our very own clientele that we work with on the floor. Our clients train hard because we don't give them a choice not to. And one of the reasons they continue to work with us, is exactly for this very reason. When you train hard and give it your all, you see results. When you train half ass and spend half the workout on your phone or talking to your buddy, you see jiggle and flab. Yes, it really is that simple. And yes, it really is that black and white.
Read on